Teen Volunteer Board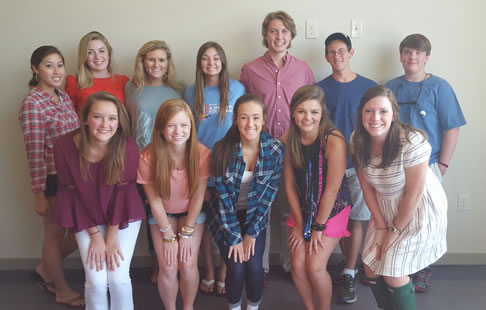 Ronald McDonald House Charities (RMHC) of Central Georgia is reaching out to high school students in search of candidates interested in becoming active members of the Teen Board. We are looking for responsible, goal-driven teens who are leaders within the community. All members must obtain permission from their parents/guardians prior to accepting any service obligations. Teens will be selected through an application process and MUST have applied by the application deadline (May 19th) in order to be considered.
Qualifications for the Teen Board:
Candidates MUST be beginning their sophomore, junior, or senior year in August of 2017.
Members must submit an application form, consent form, and a letter of recommendation by May 19th, 2017. A resume and photo are recommended but not required.
Member must guarantee a commitment of one year of service beginning in Fall of 2017.
Board members must be enthusiastic, mature, responsible, and independent.
Description of the Teen Board:
The Teen Board assists with the vision of Ronald McDonald House Charities (RMHC) to provide family-centered care to implement positive change within the community. The Teen Board is composed of local teenagers of Central Georgia who serve as an extensive and consistent volunteer base for RMHC, providing useful and needed services for the families residing there. Involvement in the Teen Board will consist of attending six large group meetings, involvement on the Facebook group page, fifteen hours of volunteering at RMHC, organizing and completing one fundraiser (able to be completed in groups of up to 4 members), preparing a meal for the families in the House (groups of 4-5 members), as well as being willing to participate in other volunteer opportunities defined by the RMHC Staff / Advisors. The overall goal of this program is to provide a young volunteer base for RMHC as well as give local high school students the opportunity to get involved in their community, build leadership skills, gain connections with peers from other high schools, and have open communication with a Mercer University student for mentoring and guidance in their resume building process.
About the House:
A Ronald McDonald House is a temporary home-away-from-home for the families of seriously ill, critically injured or medically fragile children who are receiving treatment at a nearby hospital. It is also a place where children who are receiving outpatient treatment are able to spend time with their families in a warm and cheerful environment.
**If you are interested in becoming a Teen Board member,
applications are due by May 19th.**