Ronald McDonald House Charities (RMHC) of Central Georgia Teen Board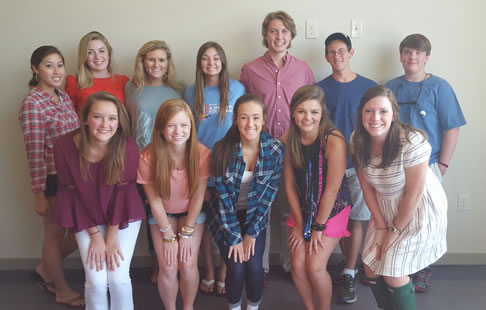 The Ronald McDonald House Charities (RMHC) of Central Georgia is reaching out to the community teenagers in search of candidates interested in becoming active members of the Teen Board. We are looking for responsible, goal-driven teens who are leaders within the community. Involvement in the Teen Board will consist of meeting attendance, virtual meeting participation, committee responsibilities, volunteering, fundraising, as well as other opportunities defined by the RMHC Staff / Advisors. All members must obtain permission from their parents/guardians prior to accepting any service obligations. Teens will be selected through an application process and MUST have applied by the application deadline in order to be considered.
Qualifications for the Teen Board:
Candidates MUST be beginning their sophomore, junior, or senior year in August of 2016.
Members must be able to guarantee a commitment of one (1) year of service starting fall of 2016 and a minimum of 15 service hours within their membership year.
Description of the Teen Board:
The Teen Board assists with the vision of the Ronald McDonald House Charities (RMHC) to provide family-centered care to implement positive change within the community. The Teen Board is composed of local teenagers of Macon that will log service hours at the House doing chores like basic house work, meal set up and clean up, and talking with the families residing there. Basically, the teens do anything that needs to be done--giving the House extra hands and the teenagers a way to serve. Teenagers are required to volunteer in the House a minimum of 15 hours within their membership year, prepare a meal for the families at least once a semester, and complete a fundraiser for the House.
About the House:
A Ronald McDonald House is a temporary home-away-from-home for the families of seriously ill, critically injured or medically fragile children who are receiving treatment at a nearby hospital. It is also a place where children who are receiving outpatient treatment are able to spend time with their families in a warm and cheerful environment.
**If you are interested in becoming a Teen Board member,
applications are due by May 27th.**