Meet Our Families
Justin Bean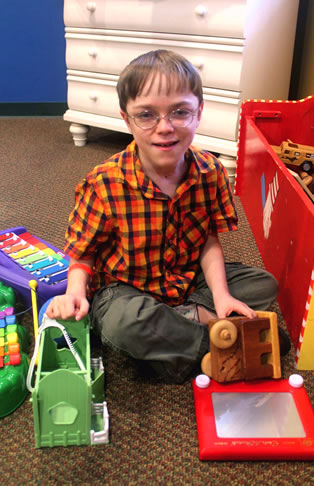 On August 28, 2005, Justin Ellsworth Bean entered the world with a mountain of odds stacked against him. Born in Cairo, Georgia at only 25 weeks, he weighed a tiny 1 pound, 11 ounces, and bore the difficult diagnosis of hydrocephalus and cerebral palsy. Justin's first eight months of life were an arduous and daily struggle. His family was first introduced to Ronald McDonald House Charities when they stayed at the Ronald McDonald House of Augusta during those heart wrenching days.
Over the course of the next ten years, Justin underwent multiple tests, procedures, and shunt, heart, hernia, and trach surgeries. In 2010 Justin's treatment became centralized in Macon, where he is cared for by a number of physicians and specialists. Since his ongoing medical issues require frequent visits, Justin and his Nana, Myrtle Bean, are regular guests of the Ronald McDonald House of Central Georgia. Although they are three hours from home, Justin and Nana are able to stay close to each other and close to the hospital. They don't have to worry about what they are going to eat, where they are going to sleep, or what it is going to cost.
Justin's indomitable spirit is clearly seen by all who meet him. Quick to love those he meets, outgoing, and eager for his next adventure, Justin has beaten the odds initially stacked against him and is busy at the work of showing the world that 'can't' is not in his vocabulary.
Myrtle explains, "The House has meant the world to me. It is truly a 'home-away-from-home'. It is such a wonderful place to stay, like family, and we feel so comfortable knowing that we have a place we can come back to when Justin is in the hospital. The Ronald McDonald House is an answer to prayers. It is a blessing." #KeepingFamiliesClose
---
Ethan Davis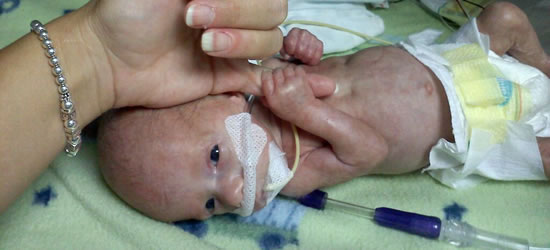 On August 3, 2010 Lydia Davis began experiencing high blood pressure and was not feeling well. She was six months pregnant with her first child. She drove herself to the Emergency Room at Valdosta's South Georgia Medical Center. As her due date was still three months away, Lydia didn't think much about it and assumed she would be home within a few hours.
At the ER Lydia began having severe chest pain and extreme hypertension. She was diagnosed with preeclampsia, a potentially life-threatening disorder. Even as the doctors tried everything they could to keep Ethan in utero (the risks of bringing him into the world were extremely high), Lydia's preeclampsia developed into HELLP syndrome, an even more dangerous condition, and her body began shutting down.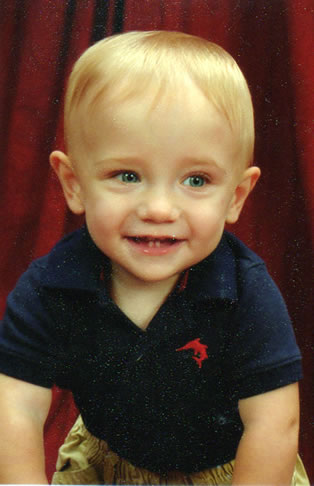 Lydia remembers vividly what happened next, "I was rushed in an ambulance to The Medical Center, Navicent Health, which has a wonderful Neonatal Intensive Care Unit. I was told that if Ethan wasn't born, neither of us would make it." So, on August 4th, three months premature, a 1 pound 4 ounce Ethan Blake Davis entered the world. He was a mere 10 inches long and was born with many problems: his eyes were fused shut, he had premature lungs, he was hypersensitive to touch, his skin was paper thin, and he had trouble remembering to breathe. "Every day was a battle," according to Lydia.
Ethan stayed in the NICU for 89 days - and Lydia found a 'home-away-from-home' at the Ronald McDonald House of Central Georgia. She became friends and family with the staff, volunteers and other families at the house. She calls this time a blessing because she was able to be with Ethan every day, and even though she was a single mother in an unfamiliar town, she felt safe. Ronald McDonald House Charities took care of Lydia's needs so that she could take care of Ethan. #KeepingFamiliesClose
---
Nick Healey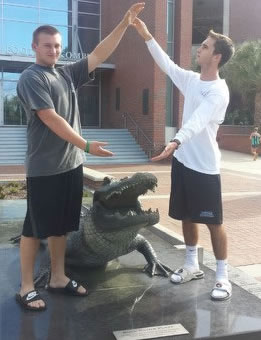 On March 23 Nick Healey and his friend Cameron were driving from their home in Naples, Florida to visit a friend in Atlanta over spring break. The two Barron Collier High School juniors made a stop in Gainesville to visit the University of Florida along the way. They were happy - joking, laughing and looking forward to a week off from school.
While driving along Interstate 75 in Perry, Georgia, a passenger side tire blew out, sending their car onto the right shoulder, into a guardrail on the left side and finally overturning in the middle lane. Both teens had to be extricated from the crashed vehicle - Nick's right leg was amputated at the scene in order to remove him from the car. The boys woke up in The Medical Center, Navicent Health in Macon.
Back in Naples, Nick's dad Bill got the call every parent dreads. For the first 45 minutes he did not know if Nick had survived the crash. He and Nick's mother Beth immediately began the 500 mile drive to Macon. Bill Healey had on shorts and flip-flops - which he kept on for the first few days in Macon, never leaving the hospital. After two days, Cameron was released from the hospital and it became apparent that Nick was going to need additional surgeries and physical therapy.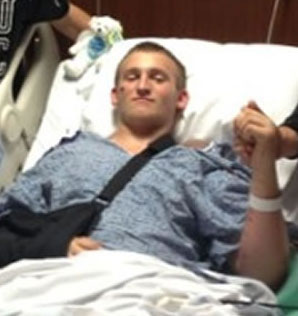 Beth and Bill were able to take a breath and come to the Ronald McDonald House of Central Georgia - a place of comfort and hope for families and located within walking distance of Nick's room in ICU at The Medical Center. The Healey's were our guests for 20 nights until Nick had recovered enough to make the trip home to Naples. Bill left convinced that Nick's faith would get him through the tough physical and emotional challenges ahead. And he appreciated Ronald McDonald House Charities for helping him manage the physical and emotional challenges associated with caring for an injured child while far from home. #KeepingFamiliesClose
Keeping Families Close
Each day of the year, our families sit down with other families and friends to celebrate life's small miracles. It takes thousands of individuals, clubs, schools businesses and large corporations from our community to create this special place of care and comfort. We invite you to join us!